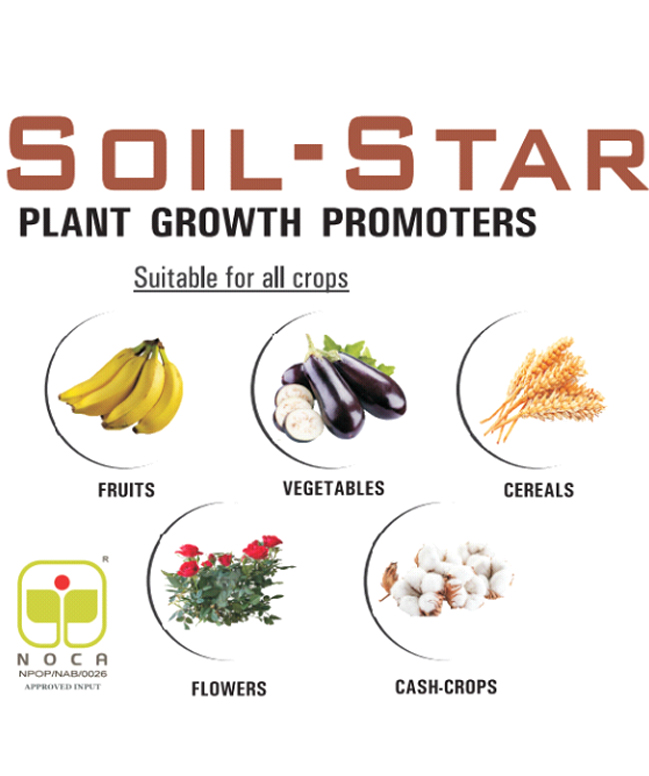 NOCA certified
Our line of products approved by NOCA/APEDA. Individual packets contain soil bacteria encapsulated in a biodegradable natural-polymer gel. They
Fix Nitrogen(N): N-STAR
Solubilize Phosphorous(P): P-STAR
Mobilize Potassium(K): K-STAR
Immunity boosting: SOIL-STAR,
Cell Count: 1010 CFU/mL
Dosage:25mL/acre, For All types of crops
Application:Day-0 and Day-30 (or 2 times during a crop cycle)
Where it can be used
Agricultural farm land, especially Organic.
Have any Questions?
Call us Today!
Any Queries?
Our Experts Ready to Help You
Let's Talk
Speak With Our Team.
Address:
FIB-SOL Life Technologies Pvt. Ltd 4/296, Kamarajar Street, Chennai-600096 Landmark- HCL Perungudi
Get In Touch
Fill The Form Below