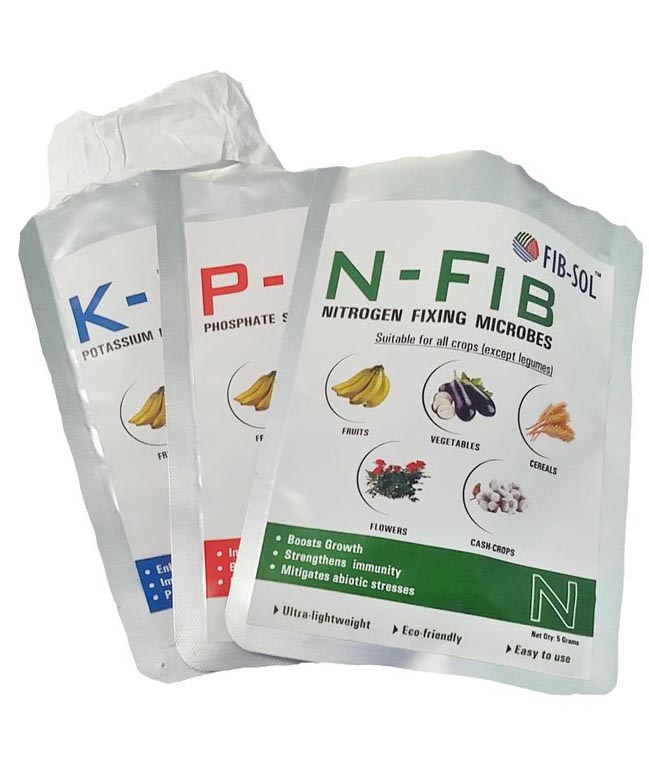 Fertilizer Carrying Membrane (FCM)
Worlds First-ever membrane-based water soluble Agri-input (Patent Application no: PCT/IN2016/000181, WO2017006345 A2).
Dosage: 15 gm/acre/crop
Application: Irrigation / Seed or Seedling Coating/Soil Spraying/mixed with manure
Salient features
Platform Technology allows1000X microbial load compared to other competitive products

Ultralight weight – upto 1000X lighter than conventional products. Easy to store

15 grams in place of 15 kg

Reduced logistics Cost-Light weight and Easy storage

Easy Application: effortlessly works with existing irrigation/fertigation practices
Have any Questions?
Call us Today!
Any Queries?
Our Experts Ready to Help You
Let's Talk
Speak With Our Team.
Address:
FIB-SOL Life Technologies Pvt. Ltd 4/296, Kamarajar Street, Chennai-600096 Landmark- HCL Perungudi
Get In Touch
Fill The Form Below